Product catalog
The country's largest exotic mascot-making village
14/03/2017
The need to buy lions, penthouse stone shape Chinese style, Europe on the temple, shrines, offices are increasing, causing the artisan village Non Nuoc (Da Nang) always busy.
The village of more than 300 years old in Ngu Hanh Son district, Da Nang is known by many skilled hands of craftsmen made of sophisticated stone statues. Recently, the food maker should be made by orders lion stone, python ... After the stone is mined and transported to the workshop, large plates are put into the saw to cut to the size of each piece. .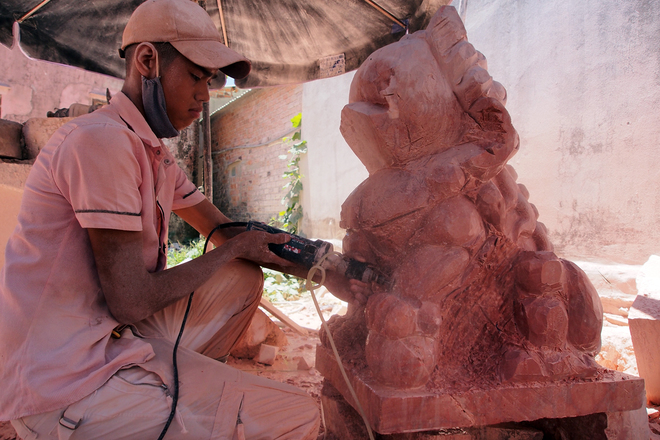 With a stone lion two to three meters high, workers have to spend more time looking at the stone to work in the right size and shape. According to Tran Van Luu, the owner of the Fine Arts Facility, the lioness masks, he has received many orders since 2008. "Maybe because of the economic development, the spiritual needs are also bigger, so many people put this mascot in front of the house, office or donation to the temple," he said.