Product catalog
A view of the charcoal fishes weighing 200 tons sprayed water in Da Nang
14/03/2017
A 200-tonne dragon carp weighing nearly 200 tons has just been installed on the East bank of the Han River (Danang City) every day attracting thousands of visitors to visit and enjoy.
Dragon carp under the project "Marina and Water Sports Club" is located at the East bank of the Han River, between the Dragon Bridge and Han River bridge. The weight of nearly 200 tons, 7.5m high cast from. 5 blocks of natural white marble, one of the gems, high quality, beautiful stripe pattern.
The first part is inspired by the dragon image of the Ly dynasty - one of the most prosperous periods in Vietnamese history. The carp is shaped with solid scales. The fish tail is sculptured from the picture. Stylized pictures of two hands are symmetrical, bringing peace, prosperity, solidarity together ...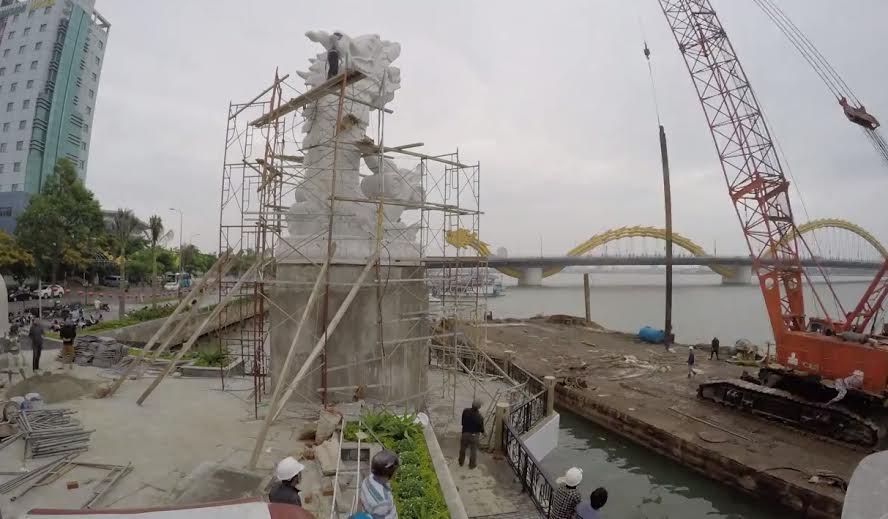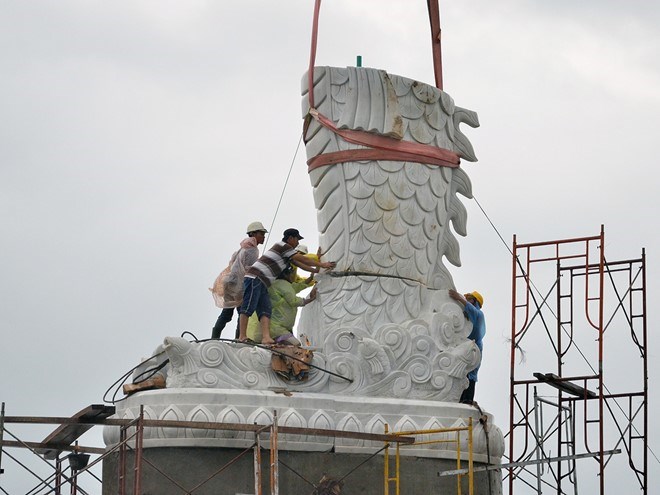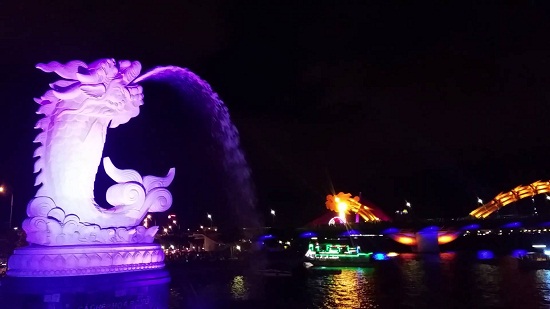 To complete this unique statue, the 30 most skillful and enthusiastic craftsmen of the fine art handicraft village have been working continuously for 3 months.